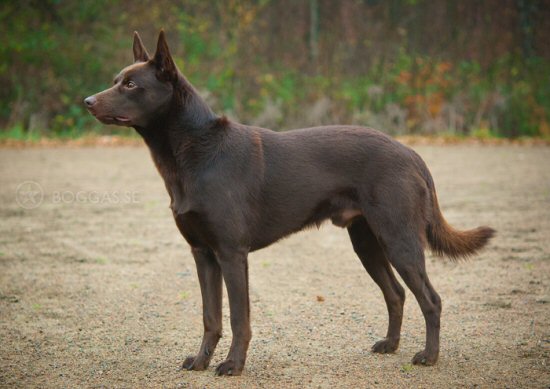 Cånny blev DK UCH vid KHKGs utställning i Köge, Danmark 121118 / Cånny became Danish champion DK UCH in Köge 18th of November
---

Cånny och Marie har blivit uppflyttade till högre klass sök / Cånny and Marie has moved up to higher class searching
---

Axa och Lotta har fått en pinne i Agilityklass 1 / Axa and Lotta has earned one moving up pin in Agilityclass 1
---

Clara & Eva
1:a med 96 p Mästarklass Rallylydnad – 120923 Trelleborgs BK
2:a med 96 p Mästarklass Rallylydnad – 120929 Lunds BK
3:a med 88 p Mästarklass Rallylydnad och ligger nu på en 5:e plats på kvallistan till Rallylydnads SM 2013 – 120930 Sydöstra Skånes BK
1st with 96 p Masterclass Rallyobedience – 09/23/2012 Trelleborgs BK
2nd with 96 p Masterclass Rallyobedience – 09/29/2012 Lunds BK
3rd with 88 p Masterclass Rallyobedience and on 5th place qualifying for next years Swedish Masters in Rallyobediende – 09/30/2012 Sydöstra Skånes BK
---

Ully CERT och BIR – 120923 KHKG Strib Middlefart / Ully CAC and BOB – 09/23/2012 KHKG Strib Middlefart, Denmark
---

Axa och Lotta, uppflyttade till Hoppklass 2 – 120901 Trelleborgs BK / Axa and Lotta, moved up to Jumpclass 2 – 09/01/2012 Trelleborgs BK
---

Ully är röntgad – HD B / Ully is x-rayed – Hips B
---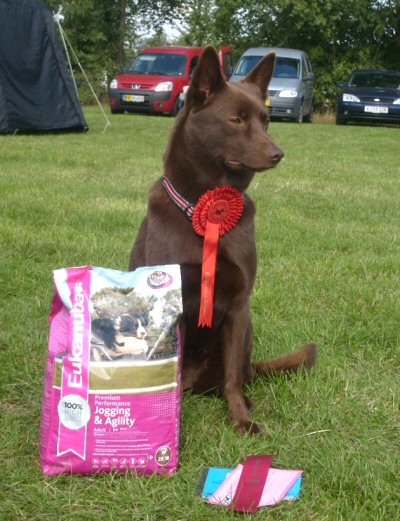 Clara 100 p och uppflyttad till Rally Expert i Danmark / Clara 100 p and moved up to Rally Expert in Denmark
---

Ibland går det fort – 120825 fick Cånny sitt tredje cert och blev SE UCH – STORT GRATTIS!
Sometimes it goes fast – Cånny got his 3rd CAC and became showchampion SE UCH 08/25/2012

Cånny tog Cert och blev BIR 120819. Dessförinnan hade han också fått en ny titel LPI
Cånny got his 2nd CAC and became BOB 08/19/2012. He has also gotten a new title LPI
---

Clara har som enda Australian Kelpie kvalificerat sig till Rallylydnads SM! Stort grattis Eva. Vi håller alla tummar vi kan när det är dags!
Clara has as the only Australian Kelpie qualified to the Swedish masters in Rallyobedience! Congratulations Eva – we'll keep our fingers crossed when it's time!

Clara och Eva har också fått ännu en pinne i Agilityklass II / Clara and Eva has also gained a moving up pin in Agilityclass II
---

Clara för 1:a priset i lydnadsklass II / Clara for the 1st prize in obedienceclass II
---

Cånny till Cert och BIR 120617 / Cånny for CAC and BOB 06/17/2012

Cånny och Marie tävlade dessutom lydnadsklass I och vann på 176 p samma dag!
Cånny and Marie did also compete in obedienceclass I the same day and they won with 176 p
---

Cleo och Merit har fått ett 1:a pris i lydnadsklass II 120612 / Cleo and Merit has gotten a 1st prize in obedienceclass II 06/12/2012
---

Clara och Eva har tävlat Rallylydnad Mästarklass igen och fått 90 p på Höganäs BK 120616 / Clara and Eva have competed in Rallyobedience masterclass again with 90 p 06/16/2012
---

På Malmö BK 120609 hoppade Clara till sig en pinne i hoppklass 2 / 09/06/2012 Clara jumped well in jumpclass 2 and received a moving up point and won!
---
SVEKK:s rasspecial Höganäs 120519 / SVEKK's breedspeciality 05/19/2012


BIR: Amika
(Excellent chkl, 1 chkk, CK, 1 btkl, BIR)
BOB: Amika
(Excellent chkl, 1 chkk, CK, 1 best bitch, BOB)

2:a btkl Clara
(Excellent ökl, 1 ökk, CK, 2 btkl)
2nd best bitch Clara
(Excellent ökl, 1 ökk, CK, 2 best bitch)

3:a btkl Bessy med CERT
(Excellent bkl, 1 bkk, CK, Cert, 3 btkl)
3:a best bitch Bessy + CAC
(Excellent bkl, 1 bkk, CK, CAC, 3 best bitch)

4:a btkl samt BIR Veteran Penny
(Excellent vetkl, 1 vkk, CK, 4 btkl)
4:a best bitch and BOB Veteran Penny
(Excellent vetkl, 1 vkk, CK, 4 best bitch)

1:a med HP bästa avelsklass – Penny / 1st + HP best progenygroup – Penny

1:a med HP bästa uppfödargrupp! / 1st + HP best breeders group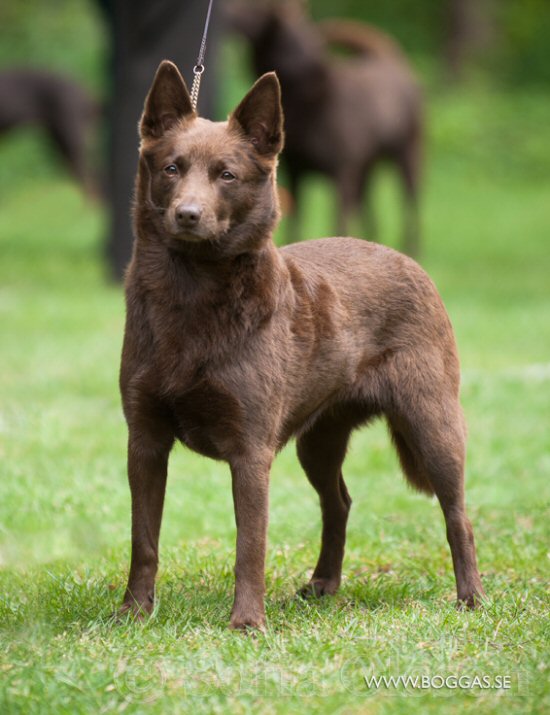 Axa excellent ökl, 2 ökk, CK , oplac btkl / Axa excellent ökl, 2 ökk, CK

Ully – Excellent juniorklass, 1:a junkk, CK, oplac btkl / Ully – Excellent junkl, 1 junkk, CK

Cleo excellent bruksklass, 3:a bkk / Cleo excellent bkl, 3 bkk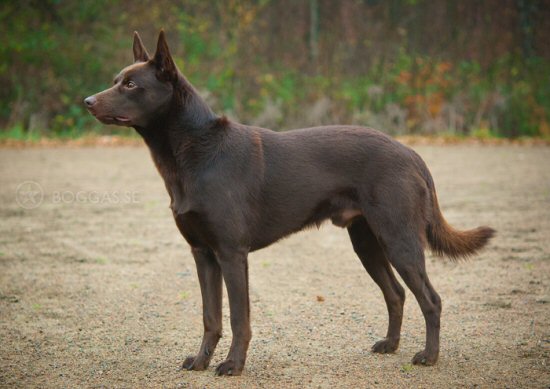 Cånny excellent bruksklass, 1:a bkk / Cånny excellent bkl, 1 bkk
---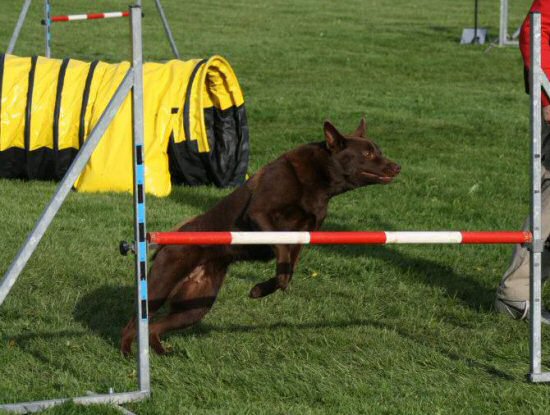 Clara och Eva är nu uppflyttade till Agilityklass 2 samt har fått titeln RLD M. Nu är de kvalade till Rallylydnads SM – hoppas poängen räcker till!
Clara and Eva has moved up to Agilityclass 2 and has gotten the new title RLD M
---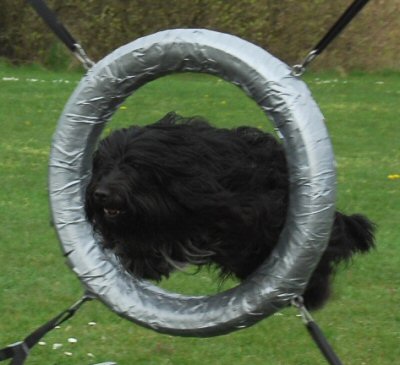 Tifa har fått en pinne i agilityklass 1 / Tifa has earned 1 moving up point in agilityclass 1
---

Amika – Excellent chkl, BIR med CACIB på SKK Malmö INT 120318
Amika – BOB and CACIB at the show in Malmö 03/18/2012

Ully – Excellent junkl, CK och 2:a bästa tik på SKK Malmö INT 120318
Ully – CK and 2nd best bitch at the show in Malmö 03/18/2012

Clara – Excellent ökl, CK och 4:a bästa tik på SKK Malmö INT 120318
Clara – CK and 4th best bitch at the show in Malmö 03/18/2012
---

Clara med nya Rallylydnads utmärkelser febr 2012 / Clara with her new Rallyobedience awards February 2012
---

C-kullens korningsplaketter från SVEKK:s årsmöte
---
---

Grattis Bagheera till Cert och BIR på utställning i Norge 4 februari (bilden tagen då Bagheera tog sitt första Cert i Norge för två år sedan)
Gongratulations Bagheera for CAC and BOB at the show in Norway 02/04/2012 (the picture taken two years ago when Bagheera took her first CAC in Norway)
---
---